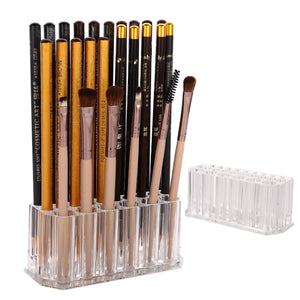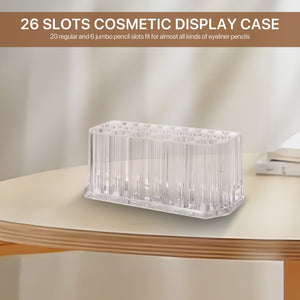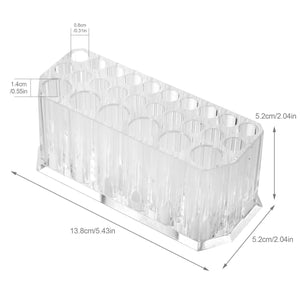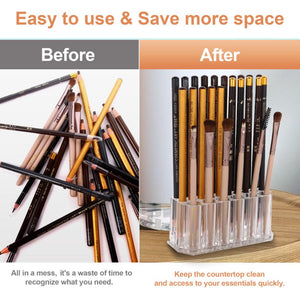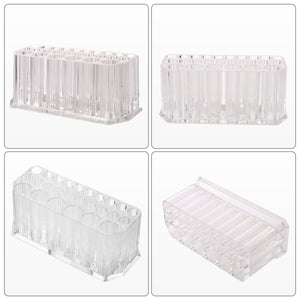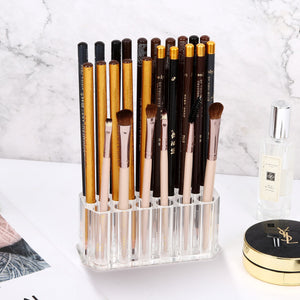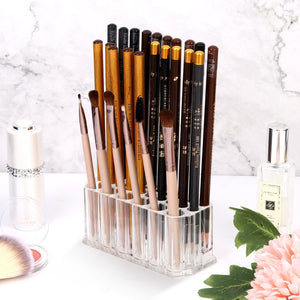 Product Features:
?User-friendly design:? It takes up a small space and can indeed place as many as 26 eyeliners/lip liners. Size: 5.12" x 2.17" x 2.17". The 20 regular slots measure 0.38". The six large slots measure 0.58".
?Multi-purpose:? 20 ordinary slots and 6 large slots are very suitable for storing almost all kinds of eyeliner/lipliner on the market. It can also be used to hold some thin makeup brushes.
?Rugged and durable structure:? This professional eyeliner is made of very strong acrylic material, which ensures its durability and safety from injury and breakage. The fine workmanship of each compartment is a uniform size.
?Stylish and neat:? Clear and stylish design. Organize messy drawers and save space on the dressing table. The perfect makeup storage unit suitable for makeup users and store services.
?Guarantee satisfactory service:? If you have any questions, please contact our customer service or leave a message below to ask questions, we will reply to you as soon as possible, if the product is not suitable for you, free return within 30 days.