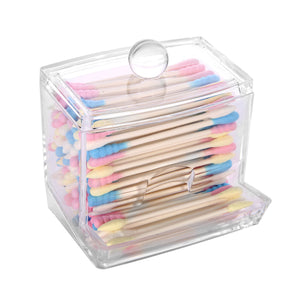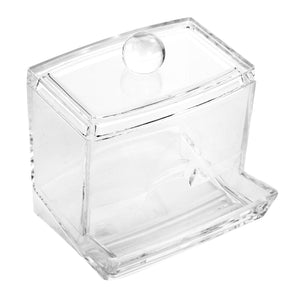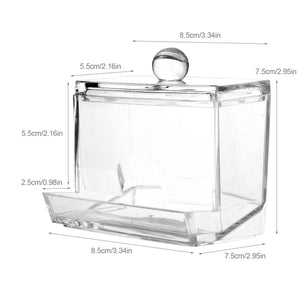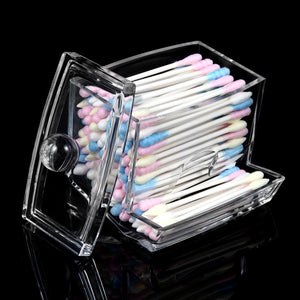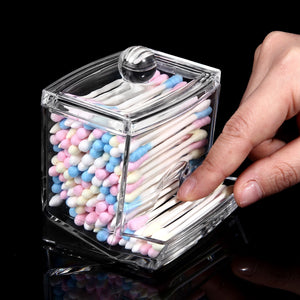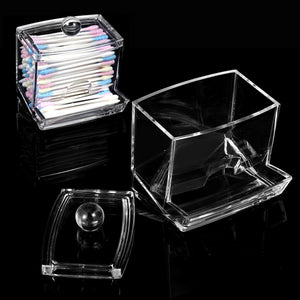 Product Features:
Durable plastic acrylic: The cotton swab holder is made of high-quality acrylic material, which is durable, environmentally friendly, non-toxic, and tasteless. Hold the swab for several weeks. It is easy to clean with soap and water.
Large decoration: the transparent appearance is simple and beautiful, making everything neat and tidy. It is very suitable for bathroom, dressing table, bedroom, toilet, office, office basin, and other different occasions. The best gift for family, friends, and colleagues.
Very practical: not only can store cotton swabs, but also cotton balls, makeup pads, cosmetics, toothpicks, dental floss sticks, and even tools, coins, keys and other bathroom supplies. A must-have accessory for ladies, girls, women, and men.
Easy to use: Each Qtip holder storage tank has a removable acrylic lid to prevent dust from entering and the contents to dry out. The open part of the bottom of the holder is convenient for you to grab the cotton swab.
Swab box holder size: 3.35 x 2.95 x 2.95 inches (8.5 x 7.5 x 7.5 cm). Small and portable. It does not take up much space and helps to organize your medicine cabinet, drawer, or counter.