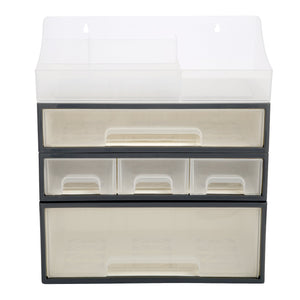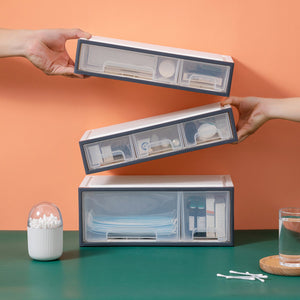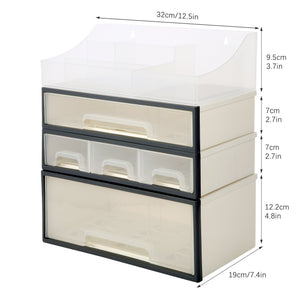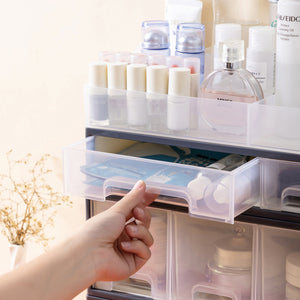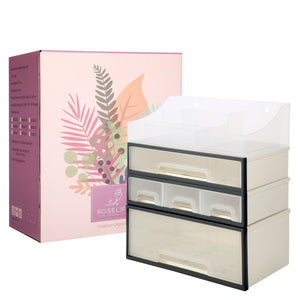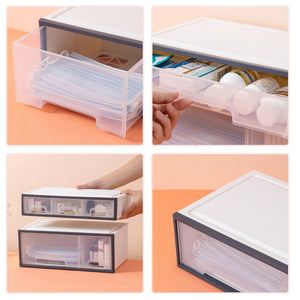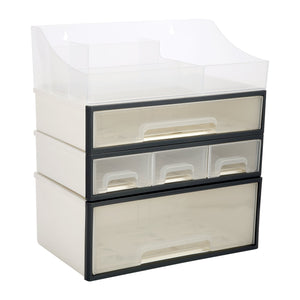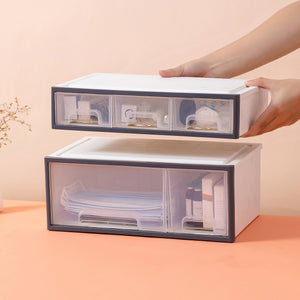 Product Features:
Free combination and expansion stacking: The color is transparent and clear at a glance. Easily find what you need. Units of the same width and height can be stacked at will. They can be continuously expanded upwards. Combine it into what you like according to personal needs. At the same time, it can also be disassembled and placed in a variety of ways as you like.
The buckle design is stable and firm: the top and bottom of each unit are designed with buckles and grooves, which can be firmly locked, and will not slide or step down when tilted. There is a hole on the back, which can be wall-mounted by gently piercing it with a wooden stick.
Multi-scene application: It can be applied to a wide range of application scenarios such as the storage of student stationery, desktop storage in the office, storage of dressing table cosmetics, and storage of kitchen spices. Let the messy small objects become organized.
Space-saving: It takes up a small space, but it can put a variety of messy small items together.
Pull-type deepened drawer design: Pull-type drawer, easy to push and pull, depth of 7 inches. And you can freely switch positions.