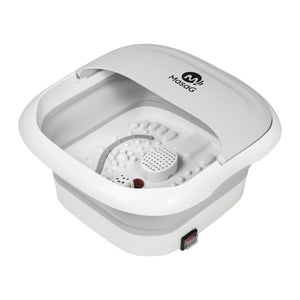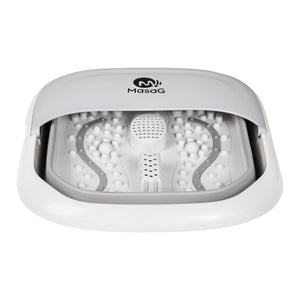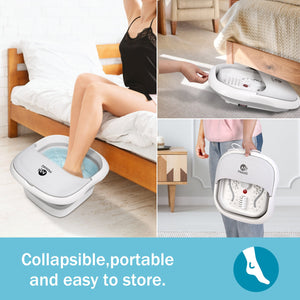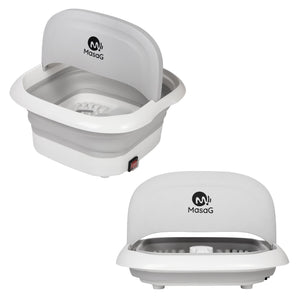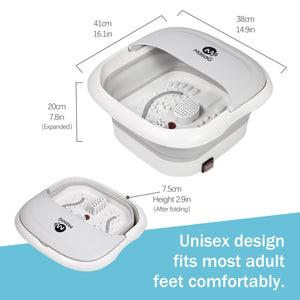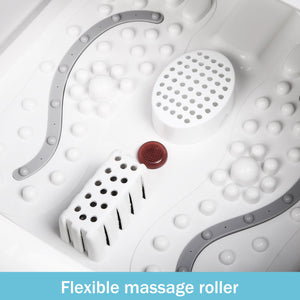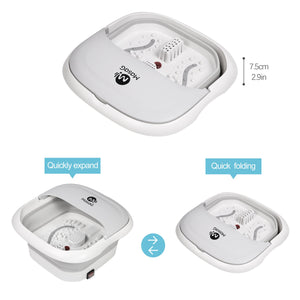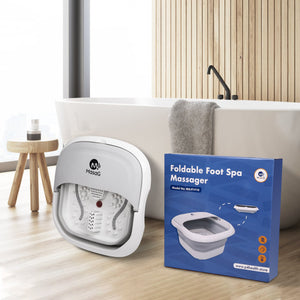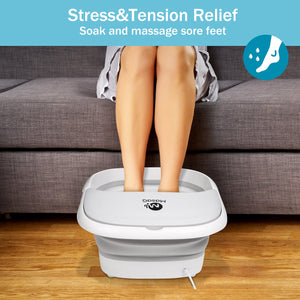 Product Features:
?Bubble Vibration and Infrared Light Massager ?- MASAG F10 foot spa barrel is designed with bubble vibration function and infrared light. The bubble can increase oxygen in the water and help skincare for the feet. Infrared light makes you feel very warm, especially in the cold winter when your feet are cold
?Safety and Temperature Auto Control ?- MASAG F10 has an Automatically off function, anti-roast PTC heating unit, and hydroelectric separation system, all for your safety and further ensure the durability of this foot bath. Preset temperature range (95°F/35°C-118°F/48°C). Heat to 113°F/45°C to stop heating and maintain this temperature. Please turn on the switch to heat, it usually takes about 20 minutes to heat up. Maximum water capacity up to 10 liters
?Foldable design and space-saving ?- The foldable and compact design allows this foot bathtub to be folded down to less than 4 inches thick for easy carry and storage. you can store it in any narrow corner such as under the sofa and the table and the trunk of the car. Very suitable for home and travel use. Please fold it after use. Long-term non-folding is easy to cause folding difficulties.
?Soothing tired feet ?- MASAG F10 collapsible foot spa bucket is designed to soak, soothe and massage your feet. There are a variety of smooth bumps on the bottom of the foot bath barrel to help relieve tired and sore feet. It also helps to soften hard calluses and remove dead skin. Adding bath salts or essential oils together can relieve stress and tension throughout the day. Soak your feet and massage your feet before going to bed, which is of great benefit to the quality of sleep.
?Convenient operation ?- Two red key switches, one is for starting and heating and the other is a bubble function switch, Press to open or close to operate. So that you can operate the footbath more easily. No settings are required.