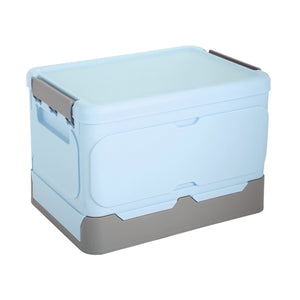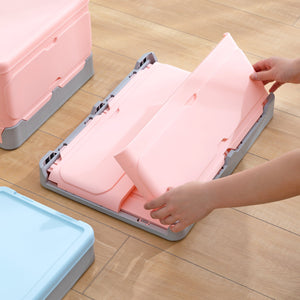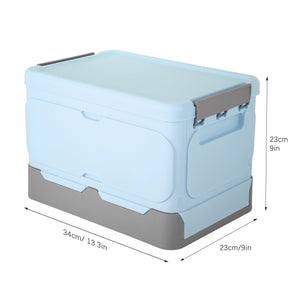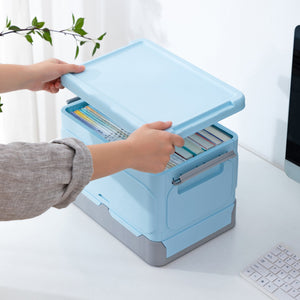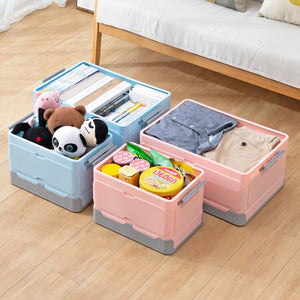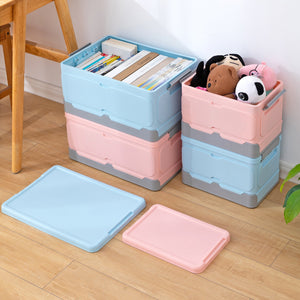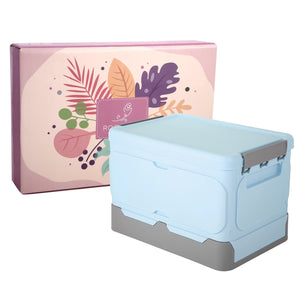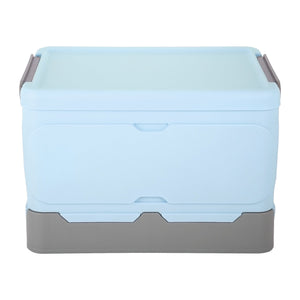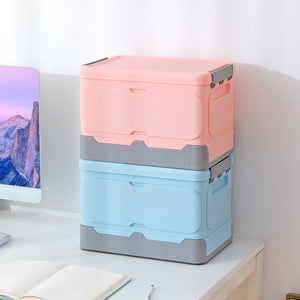 Product Features:
Foldable storage box: Expanded size 13.3"x9"x9", Internal size 12.5"x8"x8.5", Folded size 13.3"x9"x2.8", Net weight 1.5 lb, Middle Size. Color: Blue
Applicable scenarios: Place books, clothing, snacks, toys, and other snacks and personal items. It is portable and can be placed in the trunk of a car for outdoor use when traveling.
Space-saving: The folded height is only 2.8", you can put it under the bed or in the corner, as well as the trunk of the car, without taking up space
Easy to install and easy to fold: Open the cover, fix the baffles on both sides, and lightly buckle the buckles at the same time, the installation is complete. When putting it away, you can put it away by gently flipping the buckle.
Humanized design: The handle is designed for easy grasping, the bottom is stable, and it can be stacked.