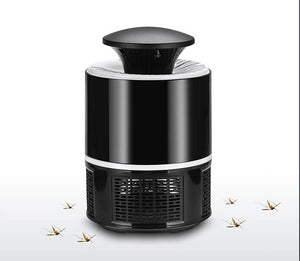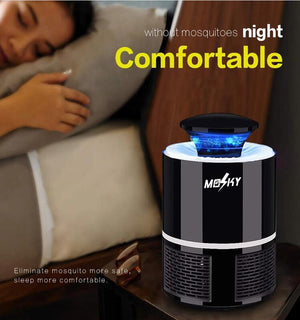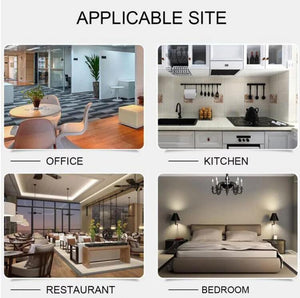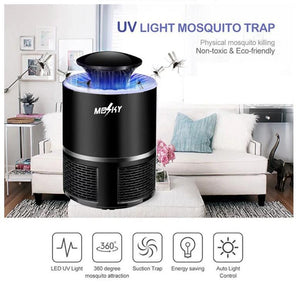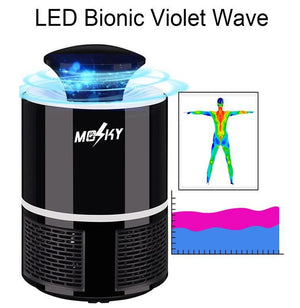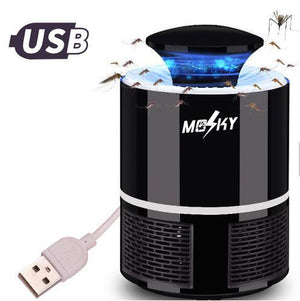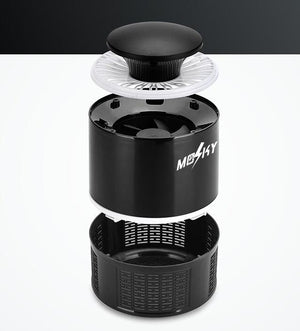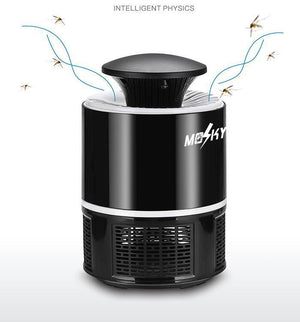 Features:
1. Non-Toxic, Noiseless, No Radiation. Bionic LED lamp beads, increases mosquito attraction through human bionic technology, allowing accurate mosquito capture. Safety and environmental protection, Pure physical technology to kill mosquitoes
2. 360-degree mosquito suction air duct system.
3. The detachable structure design can be cleaned with water.
4. Low silent decibel, silent design, it makes no noise to disturb your sleep.
5. Can be used in rooms, lounges, hotels, offices, travel, camps, and all the places where mosquitoes need to be killed.
6. USB adapters, easy to carry and charge, can be charged by computer, laptop, mobile power, etc.
Instructions for use
1. This device is used to attract flying insects by UV light and the insects are dehydrated and died by the continuous air.
2. If you plug the USB plug into the power source, the lamp directly lightens.
3. Recommended that you empty the tray regularly per3-5 days.
4. Clean the entire unit with a damp cloth and ensure that all parts of the unit are completely dry when the unit is not in use. Do not use abrasive products.
Tips for improving use effect
1. The darker the environment is, the better the effect will be. The closed space will be more effective. It is best if the mosquito killer light is the only light source.
2. Mosquitoes are active at night after five o'clock! (Please remember to turn on the anti-mosquito lamp in advance, if there is a USB smart socket connection is better, you can set the running time according to your needs!)
3. When you are not home, the mosquito likes to stay in the damp or dark places (such as the bathroom, kitchen and utility room, etc.). The USB mosquito lamp will be more effective in these places.
4. For the first time using the anti-mosquito lamp, it is recommended to keep the machine on for more than 48 hours. During this period, do not open the mosquito storage box to avoid dehydration Mosquito escape, let the fan continue to run until the insects is dehydrated and dried. it is recommended to use 3-5 days after the cleaning of the mosquito box.
5. Try to avoid close contact between the machine and you, you are far more attractive to mosquitoes than the machine!
Package Included:
1. 1 x Mosquito Killer
2. 1 x USB Cable
3. 1 x Instruction Manual

Relevant items:
Mosquito Killer, Mosquito Lamp Catcher, UV LED Light Insect Bug Zapper, Fly Trap, Pest Control, Mosquito trap, Mosquito, Mosquito remove, Bug zapper