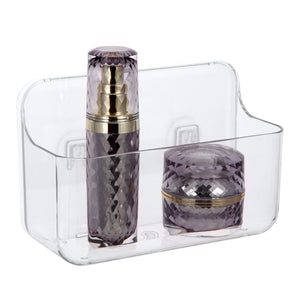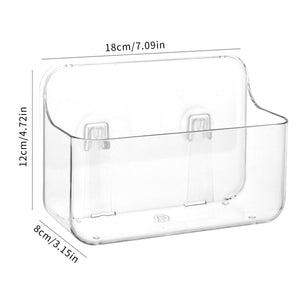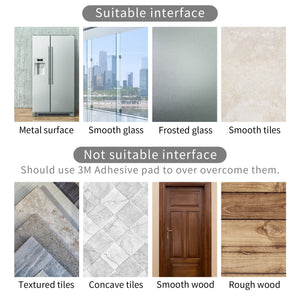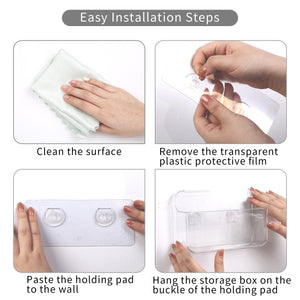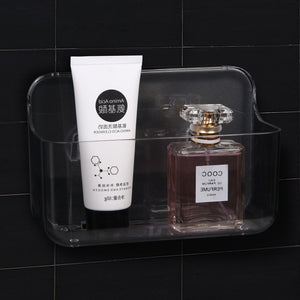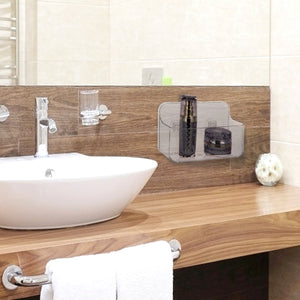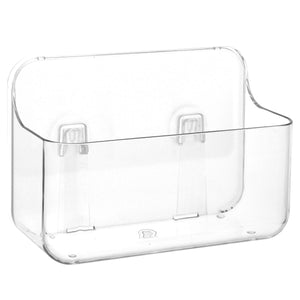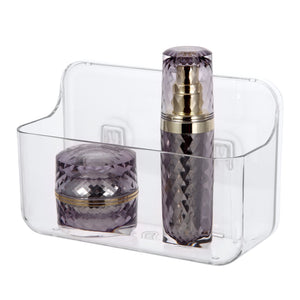 Product Features:
?Traceless super sticky gel pad installation without drilling: ?No screws, no damage to the wall, no need to worry about the inconvenience and trouble caused by drilling. ROSELIFE Sandra Series Magic Sticky Basket is installed more firmly. Can bear more weight. Maxload up to 13 lb, The position can be adjusted at will. It is suitable for smooth surfaces such as ceramic tiles, glass, metal, wood, etc., and will not fall firmly. ?It is not recommended to install painted surface ?
?Easy to install: ? Wipe the surface of the installation location with a cloth, and then align the Traceless super sticky gel pad at the desired installation location. Paste it on the wall and squeeze out the air inside to ensure that it is firmly installed. Then you can put the items on in it
?Simple and stylish:? Transparent PET material, which can be matched to most decoration scenes. Especially suitable for home bathroom shower and home kitchen
?Clean and washable: ? The Sandra Series Magic Sticky Basket can be firmly pasted on the wall, detachable, washable, and reusable.
?Guarantee satisfactory service:? If you have any questions, please contact our customer service or leave a message below to ask questions, we will reply to you as soon as possible, if the product is not suitable for you, free return within 30 days.
Product Description:
ROSELIFE, YOUR STORAGE STORY!
Extraordinary product design makes your home different!
Applicable scene:

A. The Flat and smooth tile surface
B. The flat and smooth glass surface
C. The Flat and smooth metal surface
D. The Flat and smooth plastic surface
E. The Flat and smooth non-painted wood surface [Notes: Because the super gel is very sticky, it may damage the paint surface after a long time. It is not recommended to paste to the surface of the paint.]
Installation steps:
1. Wipe the surface to be installed with a cloth and wait for it to dry.
2. Tear off the plastic protective film on the surface of the traceless super sticky gel pads.
3. Align the holding pad to the desired position. It would be better to mark with a marker. Then paste the holding pad on the wall.
4. Squeeze the air from the wall and traceless super sticky gel pad to make it firmer.
5. After installation, you can put the items on it and use them.
Cleaning Method and Notice:
1. Please do not wipe the outer surface with acid, alkali, or other corrosive solution, lest cause damage to the surface.
2. While cleaning, please wash it under cold water and dry it with the cold wind.
3. Use only a soft, lint-free cloth. Avoid abrasive cloths, towels, paper towels, and similar items that might cause damage.
Sandra Magic Sticky Shelf:

Materials: PET
Color: Transparent
Packing Size: 12.8"x3.7"x4.6"
Packing Weight: 14.0 Oz
Item Size: 12.6"x3.5"x4.3"
Item Weight: 11.6 Oz